Dead Schembechlers use CORE REVOLT to handle atheir merchandise. Click the item below to be taken to their site where they will quickly and professionally get your order right out to you! No more waiting for the band to mail it from a garage!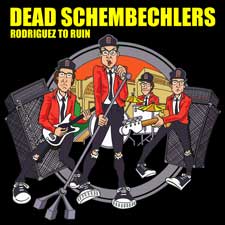 "Rodriguez to Ruin" CD
NOW JUST $10

Track Listing:
01. O-H-I-O
02. Rodriguez is A Weasel
03. You Lost to Appalachian State
04. I'm So Bored with the SEC
05. USC Don't Mean Nuthin' to Me
06. U S(uck) C(ock)
07. Rich Rodriguez Can Suck My Dick
BONUS TRACKS
08. Chad Henne is A Motherfucking Joke
09. Buckeye Surfer Girl
10. We Don't Give A Damn for the Whole State of Michigan
11. The Ann Arobor Chainsaw Massacre Christmas Song
GET IT HERE.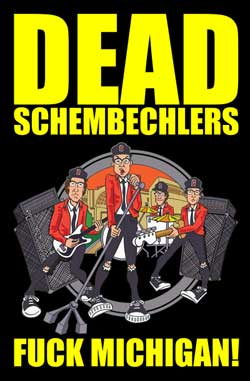 Autographed Fuck Michigan Poster
High quality 11"x17" poster
Signed by the whole band!!! Get HERE.
NOW JUST $12.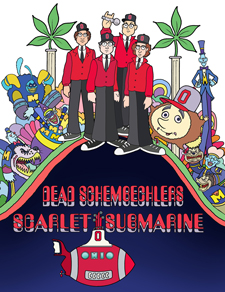 "Scarlet Submarine" Coloring Book
NOW JUST $9.99 or 3-for-$24

The legendary Dead Schembechlers star in their first-ever coloring book adventure "Scarlet Submarine." It's a psychedelic trip up the Olentangy that tells the story of a pigskin paradise called Buckeyeland overrun by the evil Maize and Blue Weenies. The band is called upon to travel in the Scarlet Submarine and defeat the Weenies and their leader Coach Hairball. Twenty eight pages of Wolverine-hating fun for all ages! Written by Bo Biafra with incredible art from Alan MacBain.
It's G-rated fun for Bucks fans of all ages!
GET IT HERE.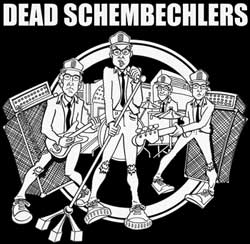 Official Dead Schembechlers T-Shirt
High quality and preshrunk 100% cotton
Wear your O-H-I-O love!!! Get HERE.
NOW JUST $22